DUI Defense Lawyers in Marathon and Key West, Florida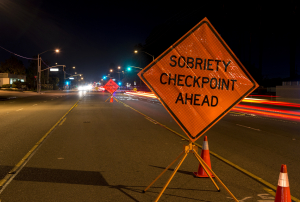 Even though it is illegal, driving while under the influence of drugs and alcohol is a common, but serious problem for law enforcement throughout the state of Florida. A number of accidents and fatalities are caused on the state's roads every day by drunk drivers. For this reason, the state has tried to make the roads safer and deter people from driving under the influence through criminal penalties that are quite severe. After someone has been charged, they should try to get legal help shortly afterward to attempt to avoid the most serious consequences of a DUI conviction. Otherwise, just one drunk driving incident can affect their life in a serious way for years to come.
Anyone who has recently been charged can speak with a DUI attorney in Marathon Florida to get personalized help.
What is the DUI law?
The Florida statute which contains the DUI law says that anyone who was driving while under the influence of drugs or alcohol to the extent that their normal faculties were impaired can be arrested. The legal limit for impairment is a blood alcohol concentration of .08. Drivers who are suspected of drinking will be required to submit a breath sample. Those who are suspected of being under the influence of drugs may be given a different series of tests through a drug recognition examination and a urine sample that is tested for the presence of controlled substances. Blood may also be drawn by police if there is an accident or other issues which make it impossible for the suspect to provide a breath or urine same. Marathon DUI defense lawyers will often review the evidence related to any chemical sample, in order to ensure its accuracy and that it was collected properly and legally.
Compliance with these chemical tests is a requirement to drive on Florida's roads, as it is listed on every driver's license issued by the state. This is called the implied consent law. Suspects can refuse the chemical tests, but they will be subject to an automatic license suspension.
Penalties for drunk driving in Marthon Florida
Driving under the influence is a criminal misdemeanor in the state of Florida. The DUI statute also requires certain conditions attached to the sentence known as mandatory minimums. This means that things like a license suspension, fines, probation, and community service are required conditions of the sentence, even if the defendant agrees to a plea deal with the help of a DUI lawyer in Marathon. Because this is a criminal charge, a DUI also carries the possibility of jail time. A first offense misdemeanor can technically carry a jail sentence of up to a year. More serious DUI cases such as those involving serious injuries or fatalities can be charged as felonies. Felony cases are crimes where the person can be sentenced to more than a year of imprisonment. DUI manslaughter cases are the most serious kinds of felonies involving drunk driving, because someone died in the accident. These defendants can potentially be sentenced to years or decades in prison.
Additional consequences of a DUI in Marathon Florida
In addition to penalties from the government, people who have a DUI conviction may face other problems. Commercial drivers and pilots can potentially lose their licenses. Others may lose employment based on their employer's policies, or have trouble finding work in the future if they are required to drive. Prosecutors are allowed to recommend that certain drivers with multiple DUI convictions permanently lose their driver's license.
In Florida, DUI convictions remain on a person's record for decades, and these cases cannot be sealed or expunged. There is also a strong social stigma attached to drunk driving that can affect a person's relationships and family life. The person may be encouraged to seek treatment for addictions, and courts sometimes even mandate some kind of substance abuse treatment as part of a sentence for a case. Treatment is usually recommended for those defendants who have multiple DUI arrests, or prior crimes that also are related to substance abuse issues. A Marathon DUI defense law firm is a good way for someone who has been charged to determine how to handle their situation.
Defending against a drunk driving charge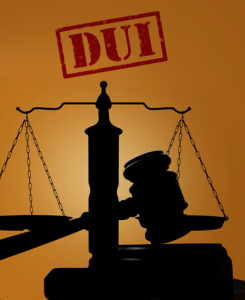 DUI cases are actually more complex than many others, because there is a combination of traffic law, criminal law, and scientific evidence. DUI defense lawyers in Marathon focus much of their efforts on seeing if any of this evidence can be excluded, which would help their client get their charges reduced, dropped, or dismissed. A DUI investigation usually begins with the driver's traffic pattern and a traffic stop. All police officers must have a legal reason to pull a driver over, which usually includes some kind of traffic infraction such as speeding or going through a stop sign. If a traffic stop was made illegally, all of the other evidence that was collected afterward can be dismissed. There is also scientific evidence related to a chemical sample of breath, blood, or urine in criminal cases. The officers that handle DUI cases must have specific certifications for being able to ask for these tests, and the samples must be collected properly based on Florida's implied consent laws. Illegally obtained samples can also be excluded from the state's evidence by a Marathon DUI defense attorney. The attorney has the option of filing a motion to suppress evidence if they believe the evidence was obtained illegally.
For a proper defense, the DUI attorney in Marathon will need to review all of this evidence and come up with a specific plan of action to help the client. In some cases, it may be beneficial to go to trial and let the jury make the decision after hearing arguments from both the state's prosecutors and the DUI defense lawyer.
More information about DUI defense attorneys
People who are concerned about their DUI charges should act immediately to contact a DUI defense law firm in Marathon. Sherry Ivey Jones Attorney at Law provides these kinds of services, along with more information about the process of defending against the state's DUI charges.
For more information on DUI law in the Florida Keys, click here.