Criminal Lawyers in Marathon and Key West, Florida
Criminal charges and the services of a criminal attorney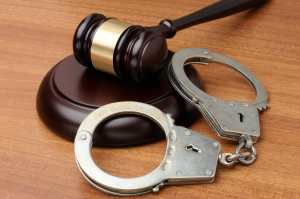 Being charged with a crime is a difficult situation for anyone to face. Most criminal cases carry the possibility of fines, probation, jail time, community service, and other penalties. These kinds of penalties can change a person's life, especially if they must spend significant amounts of time in prison after being convicted of a felony. People who have been incarcerated also often have trouble finding employment and re-entering society if they have spent significant time in jail. They are also more likely to reoffend and end up back in the criminal justice system at some point in the future.
For these reasons, contacting a Marathon to Key West criminal attorney for help is a good idea for any criminal defendant. Sherry Ivey Jones Attorney at Law provides assistance to people who find themselves charged and need representation. An overview of the services that criminal lawyers provide is helpful to anyone who is considering retaining their own legal help. 
After a crime is committed
Once someone has committed a crime, they will be arrested and processed by local law enforcement. The person can be temporarily held while the police obtain their identifying information, and a judge will formally notify the person of the charges against them at a later time. Most defendants can post a bond to be released from jail while awaiting trial, but it is also possible that the person will be forced to wait for their trial without being given the opportunity to post a bond if they are charged with a serious crime. At any time during these processes, the defendant has the right to contact a criminal lawyer in Marathon to Key West and get advice. They can also refuse to answer questions from the police after they have been formally notified that they are under arrest. In most cases, providing information to the police will only give them evidence to use against the defendant later, so it is best for anyone who has been arrested to remain silent.
What criminal lawyers in Marathon and Key West Florida do
Criminal defense attorneys in Marathon to Key West provide a number of different services. Anyone who has been charged with a crime can benefit greatly from retaining a lawyer to review their charges and the evidence for a number of different reasons. Depending on how early in the process the lawyer is retained, they can help with bond hearings, arraignment, later court hearings, attempting to suppress or exclude evidence, plea negotiations, and presenting a defense case at trial. Even after a conviction, there may be issues that can be raised on appeal to get the conviction overturned or for the defendant to get a new trial. The specific help that the Marathon to Key West criminal defense law firm provides can vary based on the complexity of the case and related issues.
Criminal procedure
Criminal procedure contains a number of important limitations on the government's authority to detain people, make arrests, and search for evidence. One of the most important jobs of a Marathon to Key West criminal attorney is to review all of these actions for procedural and Fourth Amendment issues to help protect their client from improper actions by the government. Any evidence that was collected illegally may be excluded through a motion to suppress, which can severely limit the prosecution's ability to obtain a conviction. There are also important rules which must be followed by the prosecutor up to and including the day of the trial to protect the integrity of the criminal justice system. Having a defense attorney present is the best way to make sure that these rules are followed properly.
The burden of proof
An arrest does not mean that the person will be convicted, because police only need probable cause to detain the person. Criminal charges must be proven beyond all reasonable doubt in court for the defendant to be convicted by the jury. This is one of the highest burdens of proof in the entire American legal system, and criminal defense lawyers in Marathon and Key West know how to emphasize this point. This standard makes it difficult for prosecutors to obtain a conviction without evidence that clearly shows wrongdoing presented in the proper way. Criminal defense lawyers in Marathon and Key West are also able to argue to the jury that a lack of evidence does not support finding that the defendant committed the offense beyond all reasonable doubt. This high burden of proof is meant to protect people from being wrongfully convicted of crimes that they did not commit, as well as situations where the government cannot make a strong case for the person's guilt.
The elements of a crime
Another important part of criminal law that is related to the burden of proof is to know the elements of a crime. Each and every element of the crime that is charged against the defendant needs to be shown beyond all reasonable doubt. This is part of the standard jury instructions in Florida, and the jury is told that if any element is missing, they cannot convict the defendant of the charge. Criminal defense attorneys in Marathon to Key West know how to comment on the lack of evidence and any elements that may be missing based on what has been presented to the jury during the course of a trial.
Sentencing and related issues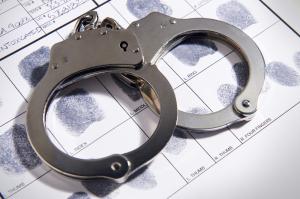 Criminal lawyers in Marathon and Key West know how to make sure sentencing is conducted properly even if there is a no contest plea or a guilty verdict. There are specific sentences that are listed in the state statutes that describe each crime, and things like the person's prior record and other mitigating factors can affect the length of a sentence. Judges and prosecutors do sometimes make mistakes at a sentencing hearing or other times in court, and the Marathon to Key West criminal attorney should review all of these actions to ensure that the person is not illegally sentenced. It is possible that an incorrect sentence can be overturned on appeal.
Getting help from a Marathon and Key West Criminal Defense Law Firm
There is a local criminal defense law firm in Marathon  and Key West available to provide more information about any of these issues. People who need help from a local lawyer can contact Sherry Ivey Jones Attorney at Law.
For more information on criminal law in the Florida Keys, click here.