Attorney Sherry Ivey Jones is a graduate of the University of Florida School of Law with an undergraduate degree with honors from East Tennessee State University. During Law School, Attorney Jones was an active participant in the Virgil Hawkins Legal Clinic in a judicial clerkship, as an extern with the State Attorney's office, and as a legal clerk for the Attorney General's office and other law firms including the Law Office of Mark Schleben and Baird Law Group.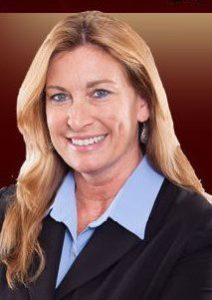 Attorney Jones is a former prosecutor, which gives her a distinct edge defending clients of criminal charges. Attorney Jones began her career as an Assistant State Attorney in the Third Judicial Circuit of Florida and has prosecuted almost every type of case including everything from Misdemeanor Traffic to Felony Armed Robbery. Attorney Jones knows exactly how the mind of a prosecutor works, and therefore, is always steps ahead in preparation for her clients.
As an Assistant Public Defender for the Eighth Judicial Circuit of Florida, Attorney Jones handled a caseload of over 300 cases and clients at any given time. This large caseload caused Attorney Jones to become immersed in criminal defense work and added a new dimension and wealth of experience to her repertoire of criminal law.
Attorney Jones is an active member of the Florida Bar Association of Criminal Defense Attorneys, the Escambia Santa Rosa Association of Criminal Defense Attorneys, Florida Association of Women Lawyers, Escambia Santa Rosa Bar Association in addition to admission to the United States Northern District of Florida Federal Court. Attorney Jones recently served as President of the local Criminal Defense Bar.
As an experienced attorney in Florida statute and case law, Attorney Jones is fully qualified to help you with your criminal defense. Attorney Jones will zealously represent her clients, both inside and outside the courtroom. Attorney Jones is a strong believer in her clients' rights. In defense of criminal charges, Attorney Jones will exhaust every possible resource in defense against any criminal charges in Monroe County Florida. Attorney Jones will also come to you if you cannot come to one of her office locations. Attorney Jones spends a lot of time visiting jail, and any client who has not been able to bond out of jail get's top priority.